Responsive Website is the future: Flexible on  Every devices.
A few years ago, when flexible layouts were almost a "luxury" for websites, the only things that were flexible in a design were the layout columns (structural elements) and the text. Images could easily break layouts, and even flexible structural elements broke a layout's form when pushed enough. Flexible designs weren't really that flexible; they could give or take a few hundred pixels, but they often couldn't adjust from a large computer screen to a netbook.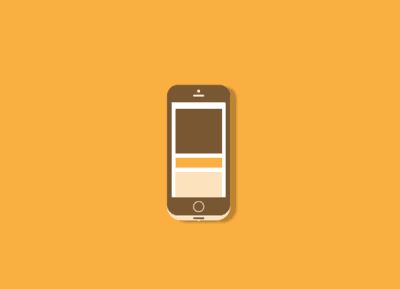 Now we can make things more flexible. Images can be automatically adjusted, and we have workarounds so that layouts never break (although they may become squished and illegible in the process). While it's not a complete fix, the solution gives us far more options. It's perfect for devices that switch from portrait orientation to landscape in an instant or for when users switch from a large computer screen to a mobile.
How Responsive Websites Work
A typical website is comprised of a set of files (each web page—home page, about page, etc.—is an individual file). Each file contains HTML code and content (text and images). Web pages are styled with files called Cascading Style Sheets (CSS). For ease of explanation, let's say that a standard (non-responsive) website has a set of files and a few CSS files that govern the look of the site. A responsive website applies an alternate set of CSS files depending on the device being used to access the site. The site looks and 'responds' differently based on the device.
For example, while someone viewing the site from a desktop device sees a horizontally aligned navigation menu, someone viewing the site from a mobile device gets a vertically aligned navigation menu with larger text that is easier to read on a smaller screen.
Why Your Business Needs a Responsive Web Design
Recent studies by Google confirm that ANY business—whether you're small, medium, or enterprise—needs to have a responsive website if they want to gain a competitive edge now and maintain it later. But hey, don't take my word for it—take a look at these marketing statistics:
57 percent of users say they won't recommend a business with a poorly designed mobile site.
57 percent of all US online traffic now comes from smartphones and tablets.
69 percent of smartphone users also say that they are more likely to buy from companies with mobile sites that easily address their questions or concerns.
People today have 2X more interactions with brands on mobile than anywhere else—that includes TV, in-store, you name it.
50 percent of B2B search queries today are made on smartphones and will grow to 70 percent by 2020.
Three in four smartphone owners turn to mobile search first to address their immediate needs.
Responsive WEBSITE DESIGN AND SEO
In 2021, Google announced that mobile-friendliness was now a ranking symbol, meaning mobile-friendly, responsive websites appeared higher in the search results. There have been a few updates since then, each one including mobile-friendliness as a key rankings indicator.
It's simple — better rankings lead to more visits to your website, which results in more leads and sales.