ERP – Enterprise Resource Plan
ERP (Enterprise Resource Planning) is a Business Management Software Application used by many organizations, companies, enterprises and businesses to automate various business activities and functions. An ERP Software Application is widely used to collect, store, manage and interpret data from daily & routine business activities. An ERP development is a best solution for many big enterprises, corporate, as well as SMEs and is used as Business Process Management Software
A Perfectly developed ERP Software Application provides an incorporated and real time view of overall business processes. ERP systems mainly used to keep track of business resources and manage business activities like cash flow, stocks, raw material & production, work orders, purchase orders, and payroll system, employee management etc.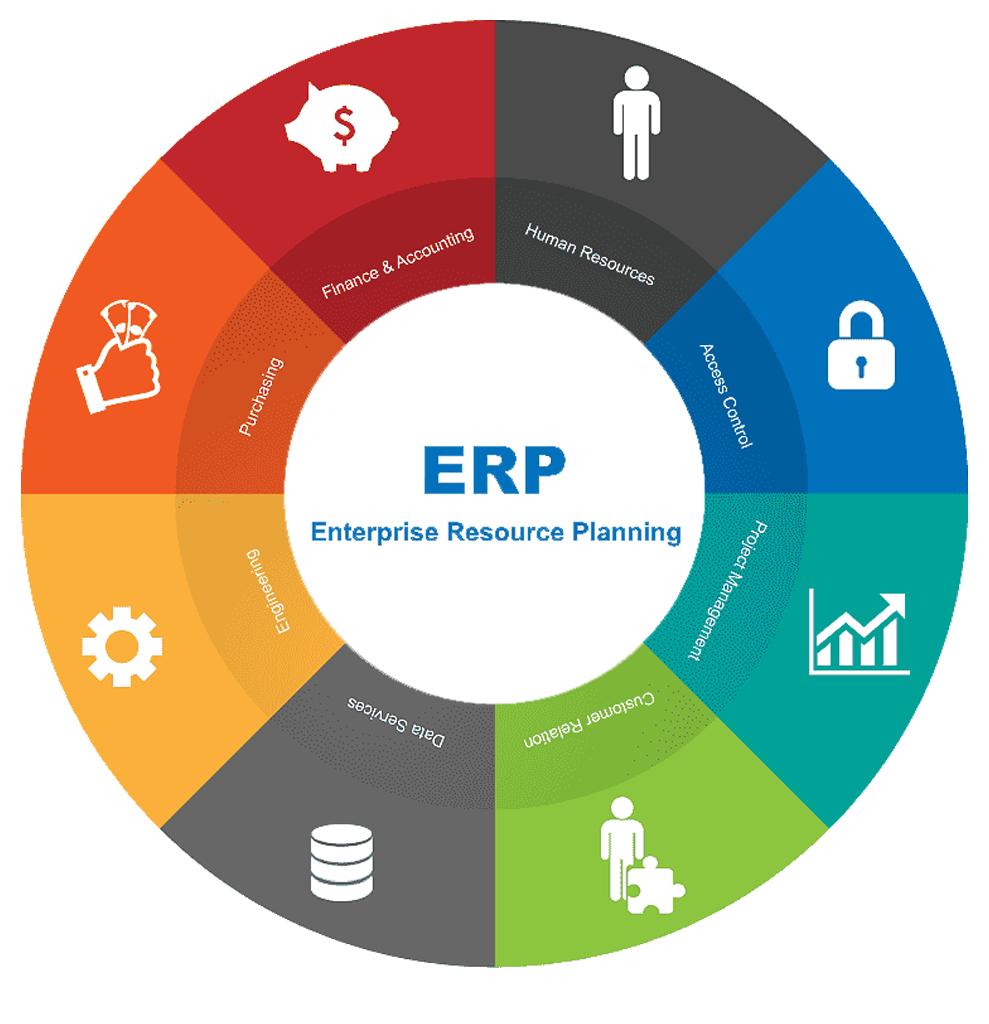 In today's competitive business era, almost every big enterprises, corporate as well as SMEs need a perfect ERP Solution to manage & integrate various departments in the company within a single system. A custom developed ERP especially as per the custom needs and requirements will allow managing and integrating all departments of the organization into a single and centralized system to manage the various business resources and activities effectively and efficiently. This will also help the entrepreneurs to minimize the overall operational cost and time.
Amritaz IT Solutions Pvt. Ltd (AITS) has provided Customized and Web Based ERP software development, in many sectors for SMEs as well as big organizations.
We take time to listen, study and understand the entire requirements, business structure as well as market and audience tendency before developing any ERP Software. The proper and detailed study of your requirements helps us to develop a perfect, effective and easy to use ERP Software application, which fulfills your each and every need enhancing the overall business performance.
Our highly qualified, skilled and experienced team of IT Professionals & Software Developers work hand in hand to provide you best effective, affordable and efficient ERP Software Application exceeding your needs and requirements.

AITS Bill Pay Software Offers
We work on online software development and our products are already in use.
Banking Software Development
RD, FD, MIS Software Development
Nidhi Limited Company Software Development
Microfinance Limited Software Development
Multi Level Marketing Software Development
GST Software Development
School Management Software Development
Institute Management Software Development
e-Commerce Software Development
e-Education Software Development