Marketing automation refers to software platforms and technologies designed for marketing departments and organizations to more effectively market on multiple channels online (such as email, social media, websites, etc.) and automate repetitive tasks.
What do you need to build a brand? The ingredients of a winning recipe encompass more than just a well-designed brochure, strategic print placements, and word-of-mouth advertising as well as email marketing.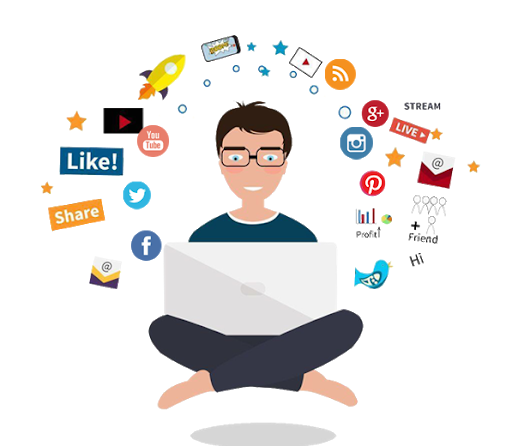 Although Email marketing is a large piece of the puzzle, we also focus on all other digital avenues to achieve the most profitable combination. We're well-versed in all areas of internet marketing, from email campaigns and SMS marketing to banner ads, professional email templates, web forms, auto-responders and landing pages. Above all, we strive to achieve timely, cross-channel communications that will turn prospects into shoppers, and turn shoppers into lifelong customers. Our methods are interactive, cost-effective and—most importantly—they work.

Email marketing is the most powerful, cost-effective, and low-risk way to:
SMS Marketing – Small-Screen Impact A whopping 2 billion people own mobile phones, and 94% of them read all text messages they receive. Not surprisingly, SMS marketing is quickly becoming one of the hottest digital advertising mediums. Can you afford not to cash in on this low-risk, high-reward opportunity
At Solver Solutions, our robust, intuitive SMS marketing software is designed to help businesses:
We work on online software development and our products are already in use.
Banking Software Development
RD, FD, MIS Software Development
Nidhi Limited Company Software Development
Microfinance Limited Software Development
Multi Level Marketing Software Development
GST Software Development
School Management Software Development
Institute Management Software Development
e-Commerce Software Development
e-Education Software Development